The Importance of Mentors
Mentors shape who we are, which is why it is important to surround oneself with those who can teach you the most.
When I started my career in golf course architecture I had a vision for myself as a designer. I wanted to model myself after great architects such as Dr. Alister MacKenzie, Harry Colt and Stanley Thompson. I began to study their writings and developed an understanding of their works and design methods. I came to understand that the best architects seemed to unanimously understand that to design a great course you must utilize the inherent attributes of a site. More so, to be present throughout the development of a project would allow for discovery and the utilization of additional features perhaps not seen at first glance. This understanding raised the question – how can we as designers expect to create lasting tests of golf, which are enjoyable not just for the first time player but also the repeat player, if we ourselves have not allowed time for discovery? The answer, for me, was simply we can't. I have since tried to define my career through this understanding.
In 2007, I contacted Jeff Mingay and Rod Whitman regarding an intern position at their newest project in British Columbia, Canada with former PGA tour player Richard Zokol. The course was Sagebrush Golf and Sporting Club and it would be my first true education in golf course design. In addition to the routing of the course, Rod and Jeff meticulously shaped each feature from the seat of a bulldozer or excavator. It was Rod who told me early on that "it's the guys with dirt under their nails who will never build the worst course and have a better chance to build the best." I took this lesson seriously and studied their techniques. After watching both Rod and Jeff shape courses for the past five years, I am confident that their methods are the best in the industry. After all, golf architecture is an art form and, like in art, the artist should be in control of the brush.
Rod Whitman Golf Course Design Inc.
www.rodwhitman.com
Mingay Golf Course Design Ltd.
www.jeffmingay.com
Jeff Mingay (left) and Rod Whitman (right) at Cabot Links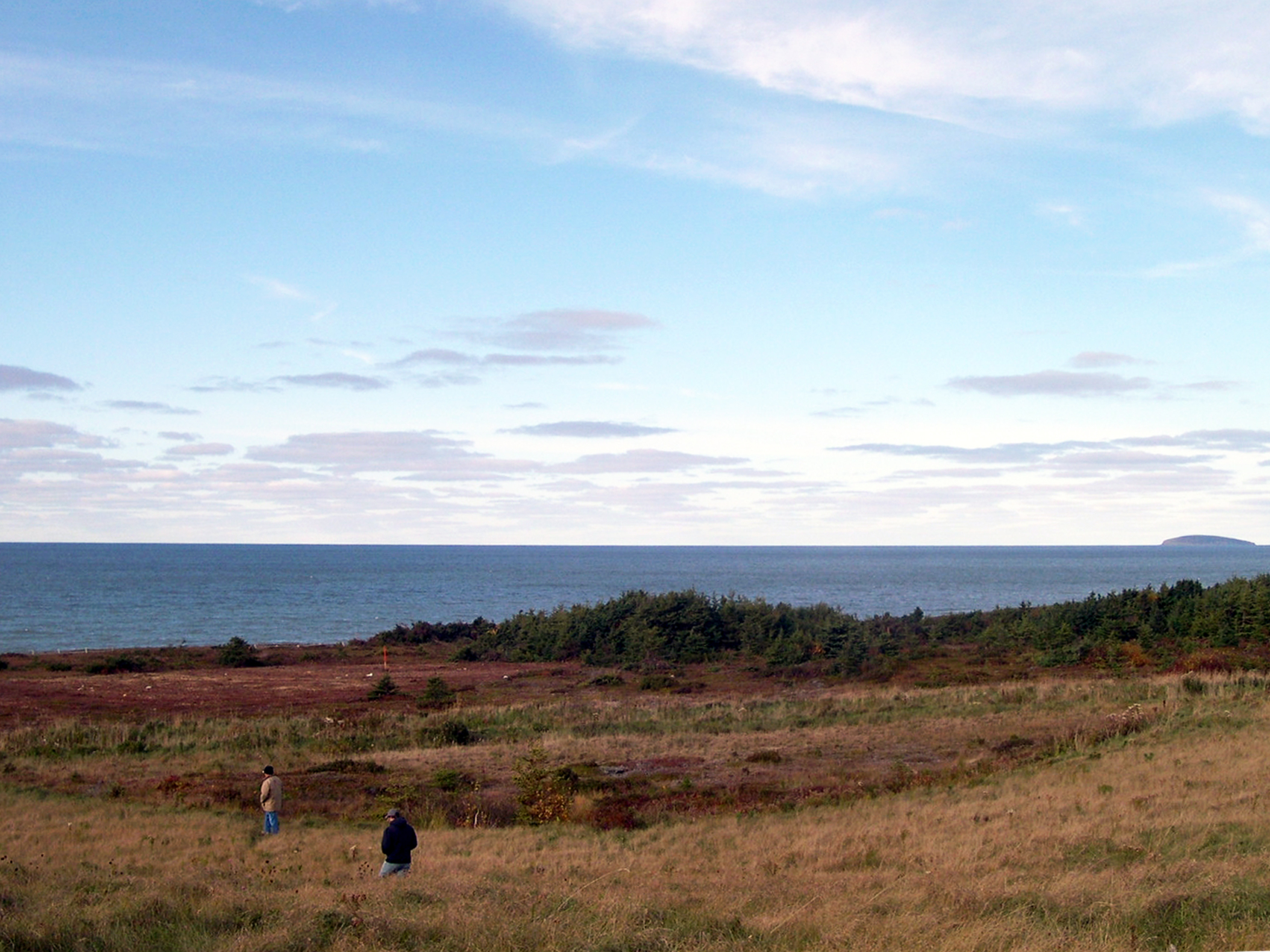 Rod Whitman and Keith Cutten survey Cabot Links